CCS's newest focus area is designed to create services and training involving Smart Cities concepts.  A 'smart' city is one that uses information technology to upgrade the infrastructure and the governance of the city, including:
Well Being (Healthcare)/Quality of Life/Ageing
Operating Costs (Infrastructure)
Resource Allocation and Consumption
Citizen Participation and Governance
Education
Transportation and Development
Information and Communication Technologies Growth and Access
Natural Resources and Climate Change (Energy Governance)
Human and Social Capital
Public Safety
Central to the concept of the smart city is a connected population. And while there is "no absolute definition of a smart city, no end point, [it is] rather a process, or series of steps, by which cities become more 'liveable' and resilient and, hence, able to respond quicker to new challenges," more and more, people are becoming involved in the smart cities concept. (Source:  bis 13 Smart Cities Background Paper)
What the technology does develop is the network of connections between things and people. It allows the city to gradually become something that resembles the dense and rich connection of our natural ecology, and the greater the connections, the greater the resilience.
For the already connected, the LAN party evolved into the hackathon. Civic hackathons " find solutions to problems facing our communities and play an important part in the effort to open government data for use by citizens, activists, and journalists." [SOURCE Code for America] This ramped-up level of engagement has been facilitated by social media, particularly twitter, which may be the closest form of direct democracy we have.
As we grow into management of our cities and our lives by machines, when the management of every mundane necessity is taken out of our hands, what remains, will, hopefully, be for the good of us all. For instance, anything from embedding sensors into the concrete of the transportation infrastructure that gives updates on the health of the infrastructure and, in turn, facilitates maintenance and ensures safety, to citizens having access from smart devices to city services and being encouraged to participate in the self-governance of the city.
Taking things to the next level, Smart Cities Program Director (also Dean and Professor, UM School of Architecture) Rodolphe el-Khoury  gives a TED Talk on "Designing for the internet of things" affording us a fascinating glimpse at what living this way might be like through the literal building of smart things (like blankets), walls, homes, buildings, and cities.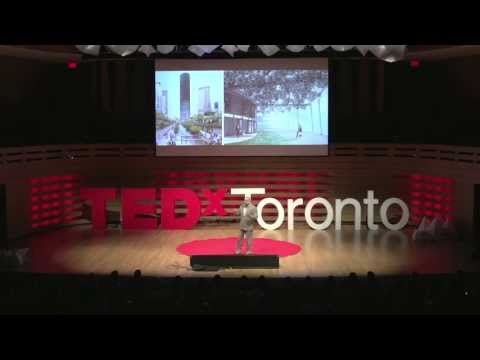 Program Director
CCS Members interested in Smart Cities
---
See full-size INFOGRAPHIC "The Need For Smarter Cities" part of "Anatomy of a Smart City" at Postscapes: Tracking the Internet of Things

Masthead image from Shutterstock #36645763