Phone: 305.284.8381
Office: Room 330B, Arthur A. Ungar Building
Dr. Mirzargar joined the department of Computer Science at the University of Miami in Fall 2016. Prior to joining University of Miami, Dr. Mirzargar worked as a postdoctoral research associate at Scientific Computing and Imaging (SCI) Institute, at University of Utah. Dr. Mirzargar has extensive experience in scientific visualization and multidimensional signal processing. She also has experience in uncertainty characterization and presentation, image processing, and statistical analysis, and data science. Dr. Mirzargar received her PhD in Computer Engineering at University of Florida in 2012, and her Masters degree in Computer Engineering at University of Florida in 2011.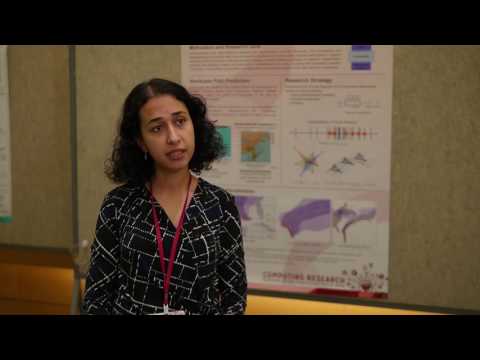 This was recorded at the Computing Community Consortium (CCC) Symposium on Computing Research in May 2016, which was supported by NSF grant 1019343. Any opinions, findings, and conclusions or recommendations expressed in this video are those of the authors and do not necessarily reflect the views of the National Science Foundation. 
---